Self Care Routine Ideas
Simple and effective self care tips, to take the best care of you! These aim to be responsive to your preferences and lifestyle.
Relaxation – find inner peace in each moment
Relaxation is our natural state, like in nature, everything already is as it is and relaxation supports all of our body systems & mind to work at their best. A regular form of relaxation is a great way to provide self care and it can be whatever works and provides support to you. I love to take short moments of mind and body relaxation, which can be carried out anytime, anywhere, with nothing else needed, it is so easeful and the results are very quick and profound. It supports stability of mind no matter what we might think or feel. It is an ancient practice that has been developed for the modern day. This practice has ultimately supported me to see the best way to take care of the self. This is a pic of me below on a relaxation retreat, ahhhh super relaxed. See here for more info https://www.bright.how/
Exercise You Enjoy
Do something you actually enjoy, working out doesn't need to look like pain and misery e.g. running for hours on the treadmill, do what is practical and will fit into your life, maybe a 7 minute workout each morning would work for you, or a Pilates class? There are many around and I personally love Sean Vigue pilates, he is on YouTube, so you just need a mat. I also love weight training with dumbbells to strengthen my muscles, I do a lot of massage so this helps to keep me strong & prevents injury. What about swimming, Kundalini Yoga or Hula Hooping!?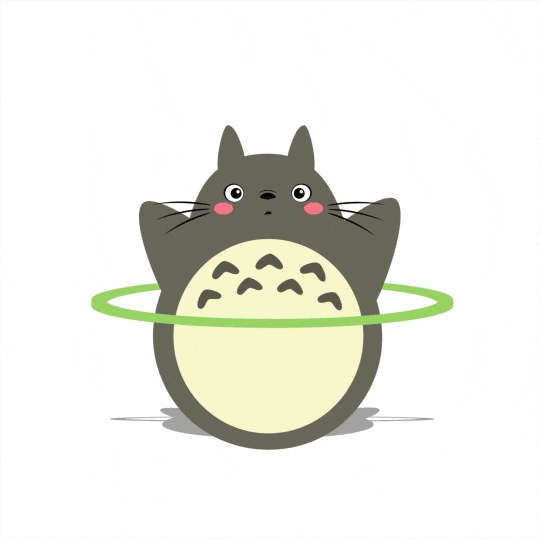 Food To Nourish You
Food can nourish body, mind & soul and different foods can support you at different times depending on what your body needs. There seems to be great awareness about the importance of eating for nutrients, it makes sense that each meal is full of goodies your body needs to heal & repair. I always say go with what you see you need to eat, if you listen to your body it will tell you. If you are like me and get hungry quickly, I do like to prepare a little with meal plans and snacks as this can support blood sugar levels. If you notice some foods don't agree with you, test it out by not eating them for a few weeks and see how you respond, even better go and get some intolerance testing done here is a great lady I know which can help with that.
I love juicing, my favourite is apple, carrot & ginger, I also love raw choccie occasionally, here is my fav, yum yum!
Office/Work Posture
How many hours a week, a month, a year do we spend doing the same actions repeatedly at work? If you are used to staring at a screen, give yourself little eye breaks every so often, by looking away into the distance, hopefully there will be something nice to look at too! Below is a suggested desk height posture, I use a portable adjustable laptop stand, but there are fixed stands available too. You can also get an iPad stand & a phone stand to save holding the item, its way more relaxing just try it! An ergonomic mouse really supports my wrists and a good chair is a great help too, here are some supportive chair options.
Earthing Mat & Electromagnetic Chips
I love Wifi and the benefits of the internet & I am often seen with at least two devices! Yet I also give myself down time away from the screen, this can look like doing something else that you love, maybe going for a walk by the sea. There is this idea that Wifi rays can not be so good for us and we do not really know the long term side effects of living with Wifi. The truth is I am not sure what to believe, but what I do know is I love to take care and it feels supportive for me to sleep on an earthing mat and I buy earthing chips which can be stuck on all your devices too. I do not need to intellectually understand how this works but it feels a supportive thing to do and I share it here so you can read more and go for it if you would like to.
Fresh Air
Weather countryside, forest, sea air or just a walk away from your work at lunchtime, it really supports you in all ways to take time out. Sometimes it can be tempting to feel too busy to stop, but ultimately time away restores and provides clarity so you might even come back with more ooomp to finish off the task you started. Also the extra O2 and exercise will support circulation.
Saunas
Yippee for saunas, sweating out toxins, easing up joint ache, limbering up muscles, flushing toxins, cleansing the skin, helping to support the immune system and a good recovery post workout. I also heard it can make your hair shinier by allowing the sebaceous glands on the scalp to secrete! Wahoo. I also sneak in Eucalyptus or Peppermint oil to add even more of a kick, breathing in all the antibacterial goodness. See below some benefits of Eucalyptus oil. 
Bed Time!
We spent a vast amount of time in bed over our lifetime, please invest in a good quality pillow and mattress that will support to keep your spine aligned. Also how do you wind down for bed? I love to relax in short moments which supports me to feel calm and when I remember, I naturally reflect on the day and all the things I enjoyed. It is when we are asleep that the body gets a chance to reset, so do take care of yourself here. 
Relaxing Treatments
We all need an MOT, like our cars, to prevent and maintain good health there are so many amazing treatments to support you! I offer treatments in Bowen Technique, which is great for healing injuries new or old, it realigns fascia, which is an amazing sticky tissue surrounding all our joints, muscles, ligaments and nerves. I find after a Bowen treatment, I train better at the gym, as my posture is straighter and I have better movement of my muscles and joints. Aromatherapy massage and Reflexology are also great for supporting tense muscles too, using bespoke essential oils to match your health needs. 
To reach out to ask a question, or to know more about the treatments I offer, please click here. Thanks for reading, please take care of yourself you little precious beings.
Emily xx