1 Backpack
Two straps are better than one, can you imagine if everyday you wear a bag on one shoulder, slowly the muscles will adapt to balance out wearing the bag. They may rise up on the bag wearing side and to counter act this, the mid back may tilt for balance, the neck will tilt to counteract the change and then the pelvis will tilt up. It only takes 30 days for the muscles to adapt a new posture.  See direct example below.
So in a nutshell both straps for a happy back.
2. Footwear
Yeay for taking care of our feet. They carry us around, they put up with wearing all sorts of shoe shapes & heel heights, they provide stability, posture support, they carry natural waste (uric acid & calcium deposits) products in the form of crystals, there are loads of nerve endings here, they need care, put them in shoes that support all aspects of your foot. Pumps are death to feet. If you wear flip flops a lot, consider how much harder your muscles in the feet are gripping hold. I love Ecco & Hotter shoes, which are both UK companies & sandals that have straps so my feet are happy, secure & supported.
3 Posture awareness
How often do you bring the focus back internally, to how you are sat, are you relaxed? You can try this be isolating an area, tensing it then relaxing it, hunch your shoulders to your ears, then relax them down and back, tighten up your face muscles then relax them, especially the eye area. If you repeat this naturally when you remember, you will have greater awareness of your posture & can sense when you are sat in a way that doesn't support you. Here is a simple beginners guide to this exercise.
4 Alignment treatments
Do you feel a bit wonky? Do you notice some areas have a restricted range of motion? Alignment treatments can prevent injury, soothe pain/injury, increase range of movement, improve posture & relaxation.
Bowen is what I love & practice, so it is my go-to, when I have an injury. Yes it can be used immediately on an injury, think of me as an emergency musculoskeletal support. Bowen is the perfect treatment to calm the nervous system immediately after an accident/injury and it removes the shock/trauma from the body, instantly relaxing you & prepping the body for restoration. Bowen supports to align fascia, surrounding all muscles, joints and nerves, therefore benefits are pain reduction, more range of movement and quicker recover time. The sooner the better, benefits felt from 1 treatment,  but typically 3 are recommended, 1 week apart. In my own experience and my clients, recovery is quicker with Bowen & you can get back on with your life again.
5 Sitting position
Getting clear on how we sit at work, when watching the TV or driving. then imagine how many hours a week, a month, a year do we spend doing the same actions repeatedly? A lot! So check how you are sitting & reflect if it matches where you might have back pain, Below is a suggested desk height posture for at work, I use a portable adjustable laptop stand, but there are fixed stands available too. You can also get an iPad stand & a phone stand to save holding the item, its way more relaxing just try it! An ergonomic mouse really supports my wrists & a good chair is a great help too, here are some supportive chair options.
6 Engaging your core with exercise
I always love Pilates for strengthening & posture support, but its important to find some exercise you enjoy, if you are not sure, try it! Backs typically prefer movement to being still.
7 Relaxation
Relaxation is our natural state, as seen more obviously in nature, for example the trees aren't sweating that they don't know what the future look likes, nor the flowers quivering due to fearing lack of money, or the bees worrying about their bumbly round body image, they are just doing their thing in complete relaxation.
Relaxation supports all of our body systems & mind to work at their best. A regular form of relaxation is a great way to provide self care & it can be whatever works & provides support to you. I love to take short moments of mind & body relaxation, also called strong mind, which can be carried out anytime, anywhere, with nothing else needed, it is so easeful & the results are very quick & profound. It supports stability of mind no matter the worries, fears of uncertainty, we never know what is around the corner, so to simply focus on each moment is very refreshing. This doesn't mean that we can't plan or prepare for the future, but for me, it has meant I can live a happier life where I feel contented, no matter the thoughts or emotions I have.
It is an ancient Tibetan practice that has been developed for the modern day. This practice has ultimately supported me to see the best way to take care of the self, how to make decisions & have clarity on how I would like to live my life. See here for more info https://www.bright.how/ also books can be found here.
8 Good mattress and pillow
We spend a vast amount of time in bed over our lifetime, please invest in a good quality pillow & mattress that will support to keep your spine aligned. Also how do you wind down for bed? A few stretches? A bath? what pillow do you use? Is it supportive? Is it providing benefit to your neck & spine? It is so important to upgrade your mattress & pillow to support preventing injuries & providing care for you. When you book in a treatment not only do I provide freedom from pain & injury but also look at your
posture at work & play so you can continue on injury free 
9 Lifting 
What the toddler did, we can learn a lot from small beings on the natural way to lift items.
10 Emotional care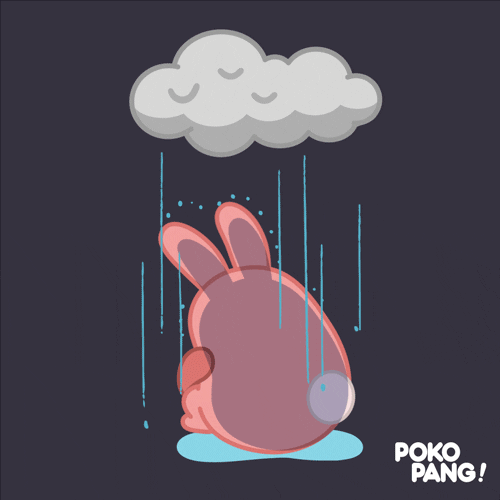 Can you see when you are getting overwhelmed and stressed? We all know a bit of short term stress has benefits, as in getting our shit done, but if we are sitting around for a long time overwhelmed by a state of emotion, then it's time to reach out for support. Emotions can sometimes manifest into physical ailments, so often backs I see need some relaxation from an emotional stress, rather than a physical injury. Fresh air & relaxation is always my first go to, also connecting with those important people in our lives, that truly wish for us to flourish and be well. We all and I mean ALL experience a continued variety of emotional thoughts and on some level it is just particles and energy, like fireworks in space.
Shifting our focus from a singular being of suffering, is a concept, yes, but actually there is part of us that is connected to many other beings, feeling the same thought or emotion at the same time. Whether it is your church, community, family, guru, pet, professional help, whatever it is that works for you, please always be brave and reach out, as just that alone can be a great relief.
Happy backs to you all 
 unhappy backs can make contact here.