Eco Friendly Skincare
I am super passionate about using eco friendly skincare, products that are natural, effective, but also that have no packaging or packaging that can be recycled.  
When I looked at all the beauty products I owned it was like opening up a big plastic cupboard that you wish you didn't open.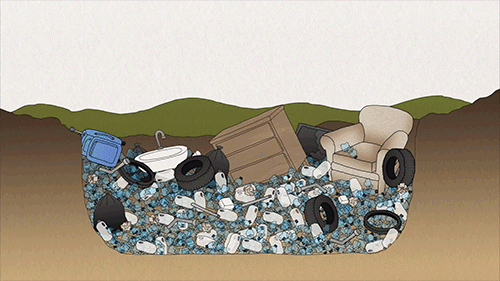 Zero Waste reports that the majority of beauty products come packaged in plastic, which – when talking about your average moisturiser pot – can take nearly 1,000 years to decompose! OMG!! We can do our bit as consumers, by making choices. I share with you with you my top favourite natural skin and body care products, that are not tested on animals, made in the UK and made with eco-friendly packaging, wahoo!
100% Natural Beauty Balm
A beautiful cleansing balm with no artificial chemicals, 95% organic, crammed with free radical busting antioxidants, made in Somerset. This comes in a glass pot which can be recycled. I also wash the pots and reuse them for making face cream, or other ideas you see. I am totally convinced, my skin has never felt smoother, more radiant.  Use this alongside their 100% cotton muslin cloths.  Also available with my Luxury Facial treatment using yummy natural products to leave you beaming.
Anti-Age Moisturiser
Beautiful, delicately handmade in Ireland, organic, vegan, literally no plastic to be found whatsoever! A beautiful moisturiser containing  Virgin coconut oil, barbary fig seed oil and carnuba wax.
Chocolate and Rose Face & Body Mask
Completely natural, smells amazing, great fun to mix with water and slap on your skin. Highly recommended results. Has actual Cacao in, surely that has got to be good. This comes in a glass pot which can be reused, or recycled. Handmade with care in the UK.
Shampoo Bar Rosemary and Lavender
All of their soaps are made from 100% natural, vegan ingredients, cold pressed and lovingly crafted in the Herefordshire countryside. This shampoo bar also has Organic Apple Cider Vinegar along with homegrown Rosemary, infused Extra Virgin Olive Oil, er my scalp is crying out for this! Zero-waste product. 
Chamomile and carrot seed eye cream
This little gem tightens and firms the eye area, reduces under-eye circles and puffiness, repairs damaged skin and is packed full of antioxidants and vitamins. Packed in a glass jar and aluminium lid from a luxury, vegan skincare company, using only natural ingredients and made in Scotland. 
Reusable Organic Cotton Cleansing Pads
Lovingly hand-made with certified organic and fair trade cotton free from pesticides and other chemicals. These naturally absorbent pads are a great washable alternative to disposable products. They can be machine or hand washed with Orethic coconut soap or other natural soap. Also selling artisan soaps, handmade in the UK from 100% vegan, natural and organic, ethically sourced, sustainable & cruelty-free ingredients.
Botanical Cream Deodorant
Aurelia Probiotic Skincare's Botanical Cream Deodorant offers a highly effective gentle and natural alternative with no aluminium which can block and alter sweat ducts. Contains antimicrobial Arrowroot and Kaolin, ready to absorb natural perspiration throughout the day; retaining dryness, inhibiting bacteria and resulting in long-lasting freshness. Shea butter, Tea tree, Eucalyptus and Peppermint, Lavender and Bergamot. Made in the UK. Amazing reviews including by Vogue, glass pot can be recycled too.
Peppermint and Lime Deodorant 
Natural and organic Peppermint & Lime deodorant, clinically proven 24hr protection. It has been formulated to help naturally guard against odour and wetness with cleansing shikimic acid and moisture-absorbing bamboo powder. A skin-loving combination of essential oils with no nasty chemicals.
An average woman uses 12,000 pads/tampons in her lifetime, and it takes centuries for these products to degrade. Mooncup® is the original, soft, medical-grade silicone menstrual cup designed by women as the convenient, safe and eco-friendly alternative to tampons and pads. UK made a product with zero waste.
Natural Mineral-rich Toothpaste English Peppermint
Natural toothpaste blended with organic English peppermint essential oil. Fluoride and SLS free, vegan, zero-waste packaging using a plastic-free jar, comes with a bamboo spatula, outside packaging made from compostable craft paper and vegetable ink. Full natural oral care range including toothbrushes and floss too. Made in West Sussex.
By Caring For You Treatments. Offering Luxury Facial treatments in Bridport, Dorset.
Luxury Facial overview – You will recline on a therapy couch and be totally spoilt with a cleanse, tone, exfoliate, facial massage, with crystals and cold stones, followed by a heavenly scented face mask, serum, moisturise and eye gel; plus a shoulder, neck and upper back massage (getting into all those knots and tension) whooo! Because we care for you so much whilst your mask is setting, we will provide an extra massage to either legs and feet, a mini reflexology treatment, or a scalp massage Only using natural organic products with recyclable packaging. Book your treatment here.