Home Self Care Tips
Relaxation
Relaxation is our natural state, as seen more obviously in nature,  for example the trees aren't sweating that they don't know what the future look likes, nor the flowers quivering due to fearing lack of money, or the bees worrying about their bumbly round body image, they are just doing their thing in complete relaxation.
Relaxation supports all of our body systems & mind to work at their best. A regular form of relaxation is a great way to provide self care & it can be whatever works & provides support to you. I love to take short moments of mind & body relaxation, also called strong mind, which can be carried out anytime, anywhere, with nothing else needed, it is so easeful & the results are very quick & profound. It supports stability of mind no matter the worries, fears of uncertainty, we never know what is around the corner, so to simply focus on each moment is very refreshing. This doesn't mean that we can't plan or prepare for the future, but for me, it has meant I can live a happier life where I feel contented, no matter the thoughts or emotions I have.
It is an ancient Tibetan practice that has been developed for the modern day. This practice has ultimately supported me to see the best way to take care of the self, how to make decisions & have clarity on how I would like to live my life. This is a pic of me below on a relaxation retreat, ahhhh super relaxed. See here for more info https://www.bright.how/ also books can be found here.
Exercise You Enjoy
Do something you actually enjoy, working out doesn't need to look like pain & misery e.g. running for hours on the treadmill, do what is practical & will fit into your life, maybe a 7 minute workout each morning would work for you, or a Pilates class? There are many around, I personally love Sean Vigue pilates, he is on YouTube, so you just need a mat. I also have been tuning into a kundalini yoga class with Kirsty who is so down to earth, lovely & Bristol based. What about Hula Hooping!? It will help boost the happy endorphins & to promote good sleep, which is essential at this time.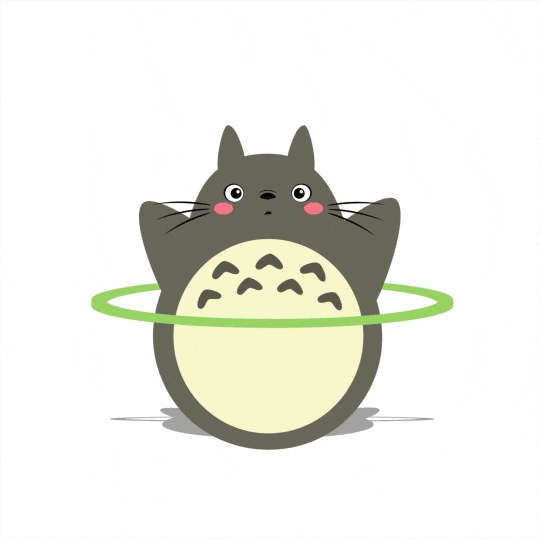 Food To Nourish You
Our eating habits may well have changed due to panic buying, fear taking over when shopping that you forget what you need, or comfort eating. Even amidst comfort eating, be kind & gentle on yourself, you are a soft squidgy animal being that is feeling a lot at this time. I definitely laid into eating more sugars, alcohol & caffeine at the start of the pandemic, but now I have settled back into a typical diet, one where I relax, eat plenty of veg, protein, carbs, choccie & cake when I feel like it, but mostly cut out alcohol & caffeine as it triggers off urinary infections for me. I always say go with what you see you need to eat, if you listen to your body it will tell you. It definitely feels a time to nourish, bake & enjoy food together if you can. If you notice some foods don't agree with you, test it out by not eating them for a few weeks & see how you respond, even better go & get some intolerance testing done here is a great lady I know which can help with that. She is still doing online testing.
I love juicing, my favourite is apple, carrot & ginger, I also love raw choccie occasionally, here is my fav, yum yum!
Office/Work Posture at Home
Adapting to working from home, I wonder what are postures are like? How many hours a week, a month, a year do we spend doing the same actions repeatedly at work? If you are used to staring at a screen, give yourself little eye breaks every so often by looking away into the distance, hopefully there will be something nice to look at too! Below is a suggested desk height posture, I use a portable adjustable laptop stand, but there are fixed stands available too. You can also get an iPad stand & a phone stand to save holding the item, its way more relaxing just try it! An ergonomic mouse really supports my wrists & a good chair is a great help too, here are some supportive chair options. These can all be used at home as they are lightweight and portable.
Earthing Mat & Electromagnetic Chips
I love Wifi & the benefits of the internet & I am often seen with at least two devices! Yet I also give myself down time away from the screen, this can look like doing something else that you love, maybe going for a walk. There is this idea that Wifi rays can not be so good for us & we do not really know the long term side effects of living with Wifi. The truth is I am not sure what to believe, but what I do know is I love to take care & it feels supportive for me to sleep on an earthing mat & I buy earthing chips which can be stuck on all your devices too. I do not need to intellectually understand how this works but it feels a supportive thing to do & I share it here so you can read more & go for it if you would like to.
Fresh Air
Whether in your garden, sticking your head out of the window, like a dog in the car, or your daily allowed walk, really enjoy the fresh air, which is seriously low in pollution at this time. I have seen more stars at current in Bristol than ever before as there is less pollution. The bluebells are amazing at this time!
Bed Time!
We spend a vast amount of time in bed over our lifetime, please invest in a good quality pillow & mattress that will support to keep your spine aligned. Also how do you wind down for bed? A few stretches? A bath? I love to relax in short moments which supports me to feel calm & when I remember, I naturally reflect on the day & all the things I enjoyed. It is when we are asleep that the body gets a chance to reset, so do take care of yourself here.
Relaxing Treatments at Home
Whether a hot epsom salt bath, full of magnesium to soothe aches & pains, a foot soak with some rose petals, foot scrub, home made facial, gua sha crystal massage, don't forget to treat yourself. I found these heated eyemasks by Spacemasks, which are amazing.
Focus on What You Love!
For me that looks like dancing, colouring in book for grown ups, walking & smelling flowers, watching netflix, catching up with friends & family. This is a time which is difficult, but we also are having to adapt to a new schedule, so to focus on your loves is a good support with the change. You could start by writing a list if you are not sure, no matter how small it is.
Reach out, for personalised self-care guidance or to share any feedback from this post.
Thanks for reading, please take care of yourself you little precious beings.
Emily xx